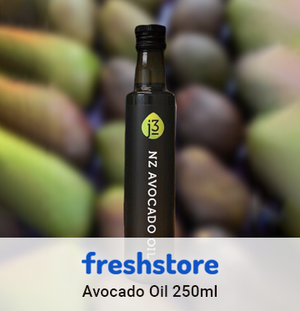 j3 Avocado Oil - Pure 250mls
Premium j3 Avocado Oil can be delivered to your door for you to enjoy. j3 Avocado Oil has great taste, is considered one of the worlds healthiest oils! It is versatile in use for cooking everything from sizzle to drizzle.
Great taste and good for you!  We wrap each bottle carefully so it will arrive safely for you to enjoy!