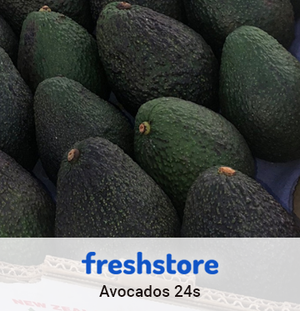 24 Avocados in a 5.5kg tray (Medium)
24 of our beautiful j3 Avocados in a tray, grown here in the Bay of Plenty, these are a kiwi favorite.  Great Avocados, brought to you by great family growers, who are passionate about growing!
Each tray weighs approximately 5.5 Kgs
NZ wide delivery only!